If you are an iPhone user, you might have heard and most probably experienced numerous instances where your iCloud get locked. Thus, iCloud getting locked and iPhone users removing the iCloud locks is not unfamiliar in today's world. However, you know that each year, Apple manufacture releases a new iOS operating system. This year, the newest iOS system released was iOS 13 and a lot of Apple users may have issues regarding iCloud Removal for iOS 13 because of that. Especially, those who have purchased iPhone X, iPhone XS, iPhone XR, iPhone 7 Plus may already be feeling miserable if they are iCloud locked because their system is new and they do not have much knowledge about that version. So, here in this article, we will be discussing the methods on iCloud Removal for iOS 13 and continue to read till the end to get learn more interesting facts.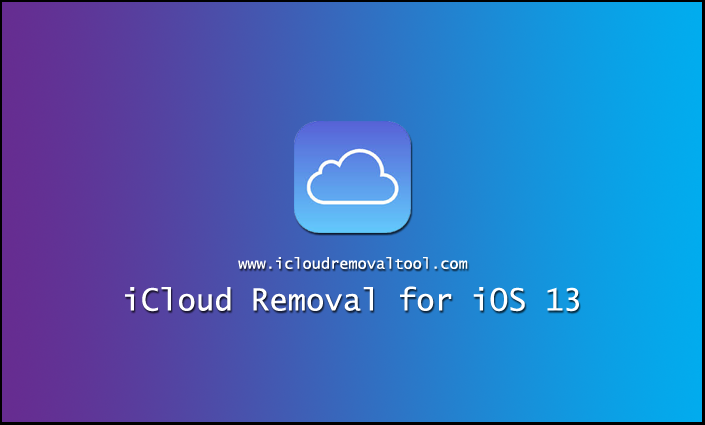 How to do iCloud Removal for iOS 13?
Though iOS 13 operating system is a little bit new to its users, thankfully still there are numerous methods that can be used to do iCloud Removal for iOS 13. Now let us identify them!
Online iCloud Removal for iOS 13
Though there are different offline applications and other methods to remove iCloud Removal for iOS 13, many people without doubt like to get done with the iCloud removal online. The main reason for that is, they do not have to download any external application into their devices to do the iCloud Removal when using online platforms and that will also save them from getting exposed to viruses and other threats.
Thus, two of the most popular online iCloud Removal for iOS 13 are, IMEI iCloud Unlock and the official iCloud Unlock.
In both platforms, you will find that IMEI technology is used. That means both online applications need only the device IMEI number and few other details to remove your iCloud account.
Though you have to pay some sum for their service charge, they will remove your iCloud for iOS 13 quite fast.
iCloud Removal for iOS 13 via Doulci Activator
Doulci Activator is one of the free offline iCloud Removal applications for iOS 13. Especially, it includes an iOS 13 edition which has just come to meet up with the needs of iCloud Removal for iOS 13 users.
Using Doulci Activator application is far easier. First what you need to do is download the iOS 13 edition of Doulci Activator for your device. Then by connecting it to your iTunes, run the server of it and by rebooting your device after that your iCloud lock will be removed.
iCloud Activation removal for iOS 13 by DNS method
This method is better to use if you like to do the iCloud Removal via the previous owner. However, the DNS method is a little bit confusing sometimes because there is a possibility for the previous user to get his account hacked or misplacing his device.
How to choose the right one?
Above methods are only a few methods that you can use for iCloud Removal for iOS 13. There are plenty of the other methods to do your iCloud Removal. Yet, better if you can be concerned about their security, speed and the time that they will take to remove your iCloud account before you start using them!
Have a safe iCloud Removal for your iOS 13 device!
Summary
Author Rating





Software Name
Operating System
Software Category
iCloud Removal for iOS 13
Price
Landing Page