iCloud Removal Tool for iOS
When using an iDevice, whether it be your own or one that you've bought second-hand, there's always the chance that you might come across problems when trying to activate your iCloud account. The issues might occur for reasons such as not knowing your iCloud password or your device being activated under the account of the previous owner. Whatever the case, this situation would result in a virtually unusable device, leaving you with little choice but to consider selling it. However, thankfully, now there is an alternative, the iCloud Removal Tool for iOS.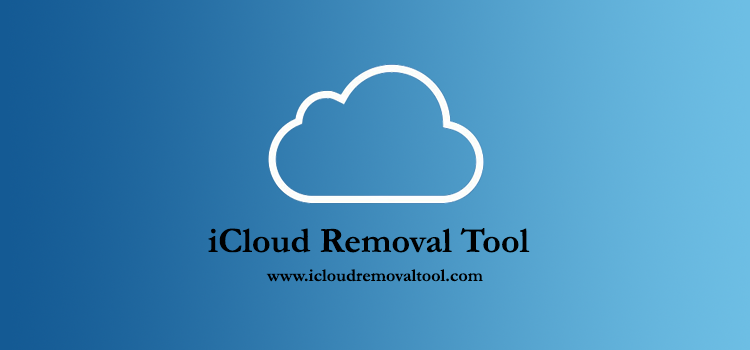 iCloud Removal Tool and online service allows you to easily remove and unlock the offending iCloud account using you iDevices' IMEI number. The account can be removed permanently, thus allowing you to associate your device with your own iCloud account. Since changing the device's associated iCloud account could potentially be used for unauthorized access, iCloud Removal Tool has strict policies which do not allow it to function for iDevices reported as lost or stolen.
Why choose the iCloud removal Tool?
When it comes to your iDevice, there may be a number of instances that might require you to remove your iCloud account from the device. Here are some such scenarios where removing your iCloud account might be the best choice to maintain security and proper functioning of your device.
If you own an already activated iDevice, and have been locked out due to not knowing your password, or if you simply have an iCloud account that doesn't function properly, it might be best to remove your account temporarily, using iCloud removal tool and then add it again later.

In a situation where you have bought a used iDevice, you might be facing problems because the device is still activated under the previous owner's iCloud account. For such cases, you would have to remove that iCloud account permanently from your device using an iCloud removal tool before attempting to activate it with your own account.

Removing your iCloud account is an absolute must if you are planning on selling your iDevice and want your private information to remain safe. Simply deleting the account doesn't destroy all the data related with it, and someone with the proper data recovery tools could easily access your information through the device. Due to this, it is a good security measure to permanently delete your account before selling the device.
How to use the iCloud removal tool.
Based on circumstances, you may need to either temporarily or permanently remove iCloud from your device. Here's how you should use iCloud removal tool in each instance.
Temporary iCloud removal:
iCloud removal tool facilitates the temporary removal of your iCloud account for instances where you have either forgotten your password or if your account is not functioning properly. For both cases follow these simple instructions to get rid of the problem.
Step 1: Go to the settings icon on your device and scroll down till you find the iCloud settings.
Step 2: Find the option to delete your account and confirm that you want to remove the account.
Once you have removed the account, you can add it again at a later date if you wish.
Permanent iCloud removal:
The major function of the iCloud removal tool is the permanent removal of a specified iCloud account from a device and can be carried out by supplying your device IMEI number to the tool. Here's what you should do.
Step 1: Go to your device settings and choose the general -> about, to get your IMEI number.
Step 2: Provide your chosen online iCloud removal tool with the IMEI number.
Confirm your submission and after that, it's only a matter of time before the tool delivers you with an iCloud free device!
Summary
Author Rating





Software Name
Operating System
Software Category
Price
Landing Page